Coronavirus UK (Covid-19)
Information on the Coronavirus and Safeguarding
The Independent Chair of the CSAB would like to thank everyone across all our partners and agencies for the hard and dedicated work you are doing to help protect our community.
We want you to feel assured that your safety remains a priority during these difficult times where all of us are in varying states of isolation.
The council have implemented plans to ensure vital services continue during this period.  Within the London Borough of Croydon you can continue to express concerns of abuse or neglect,  all concerns emailed to:  Croydonadultsupport@croydon.gov.uk
If you suspect that a vulnerable adult is being abused or neglected, report your concerns.  Click here for the council's online referral form.
If you think they are at IMMEDIATE RISK, call 999 and ask for the Police
If you think URGENT action is needed, i.e. same day intervention, call the Adult Support Team* on 0208 726 6500 (ask for duty social worker out of hours)
PHE Covid-19 Vaccination Information:
Covid-19 vaccination – Protection for social care staff
What to expect – information for people who have had their first Covid-19 vaccination
Covid-19 vaccination – Protection for healthcare workers
What you need to know about Covid-19 vaccinations – FAQs
Covid-19 vaccination – a guide for adults [Large Print Version]
Croydon Talking Therapies Staff Support Line – click here

Useful Information links:
Surrey and Borders Partnership NHS Trust have produced a video for people with learning disabilities to help them understand what happens when they are asked to have a swab test for Covid-19.
For information on council services updates, volunteering, support available and more, please go to www.croydon.gov.uk/coronavirus
If you're experiencing hardship or difficulties Croydon Council has a dedicated helpline and email for vulnerable residents:  Phone: 020 86047787
Email: covid19support@croydon.gov.uk   LINK:  https://www.croydon.gov.uk/healthsocial/phealth/coronavirus-information/support-for-hardship-or-difficulties
This can be a particularly challenging time for those who are unsafe at home.  Services supporting domestic abuse victims are open as normal for booked appointments and/or telephone appointments.  More information – https://www.croydon.gov.uk/community/dabuse/fjc
Many other agencies and government departments have further information which includes  some good easy read information
New guidance on protecting people most likely to get poorly from Covid-19 (Shielding)
Croydon Care Home Intervention Team (CHIT) can be contacted Monday-Friday 9am-5pm (020 3228 6429) CCHIT@slam.nhs.uk if worried about a resident's mood or behaviour (e.g. wandering, distressed, restless or increasingly isolated); we can support personalised activity plans and discuss individual referrals and additional support for residents.  Click here for the CHIT Activity Guidance for Care Homes during Covid-19.  Click here for a document which aims to support care home staff to understand and manage possible changes in the behaviour of people with dementia during Covid-19 outbreak.
London Care Home Resource Pack (1)  provides a clear guidance for London Care Homes – this resource pack will be updated every two weeks and shared.

'Wash your hands of Coronavirus Scams'  awareness materials.  The National Trading Standards Scam Team have produced a social media pack , Scam Postcard , Coronavirus scams awareness letter and a Dementia Friendly Postcard. 
During this time we will keep everyone up to date by highlighting scams which are using the current situation as part of their approach in Croydon.  Scams include telephone calls, letters, emails and text messages – the golden rule is that if it looks too good to be true, it probably is. See this  link for some useful resources
The Action Fraud website which encompasses many of the scams which reports have been received about.
The Met Police have produced 'The Little Booklet of Phone Scams'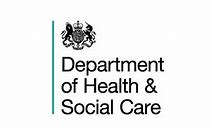 Staying alert and safe (social Distancing)
Covid-19: Care Home Support Package
Care Act easements:  guidance for local authorities (1st April 2020).  This guidance sets out how Local Authorities can use the new Care Act easements created under the Coronavirus Act 2020, to ensure the best possible care for people in our society during this exceptional period.
DHSC Safeguarding Factsheet:  Community Volenteers during COVID-19 outbreak – designed to address specific concerns that people involved in supporting their community may have at this time.
Today the Department has published guidance on the application of DoLS during the pandemic. 
Covid-19: How to work safely in care homes.  Guidance for those working in care homes providing information on to work safely during this period of sustained transmission of Covid-19.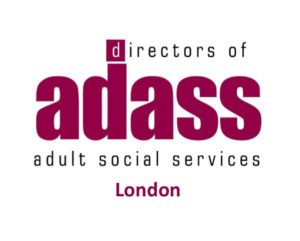 LondonADASS has shared this one-page Nursing and Residential Care Homes Guidance, aiming to support suspected COVID-19 care. This was approved by the London Clinical Advisory Group on 17 April 2020. It is designed to complement and not replace local guidance and professional judgement.
Further Resources:
Community Covid-19:  Domestic Abuse, Sexual Violence and other forms of gender-based violence.  How can you help?  Advice for friends, family, neighbours and community members.
Our Store is taking a stand against Domestic Abuse Poster
Are you suffering domestic abuse, the Croydon FJC is there to support you click here for contact details
Security advice for pharmacies during Covid-19.  The Met Police Service is committed to working with pharmacies to protect their business and prevent crime.
A letter from the Court of Protection Vice-President, Mr Justice Hayden  It outlines their expectations around DoLS during the Covid-19 outbreak and comes with a summary of proposed measures to manage DoLS authorisations during it as an appendix and to note that MCA and DoLS is still the law and require appropriate authorisation from the Supervisory body.
Metropolitan Police – Operation Nogi involves Response officers in South Area BCU completing visits to vulnerable elderly people across the Sutton, Bromley and Croydon following referrals from Adult Social Care and Trading standards. These encompass some of our most vulnerable residents who are more likely to be victims of crime and require our support. The visits offer crime prevention support, an opportunity to safeguard and gather intelligence and even pick up the odd bit of food shopping following donations from local retailers through our BIDS.
If you would like to refer someone to benefit from the scheme, email the Operation Nogi team at SNMailbox-.OPNOGI@met.police.uk
For crime prevention advice on how to avoid coronavirus related fraud and scams, visit https://www.met.police.uk/advice/advice-and-information/c19/coronavirus-covid-19/fraud-and-scams/
Croydon Council Holiday and Day Trip Protocol  – An addendum to the Holiday and Day Trip Protocol in response toe Covid-19 has been developed
Cornwall People First has released Easy Read guidance on the Government's lockdown easing.
Working with Volunteers
Waltham Forest have made a short 3 minute video to support you getting out the safeguarding message to volunteers.